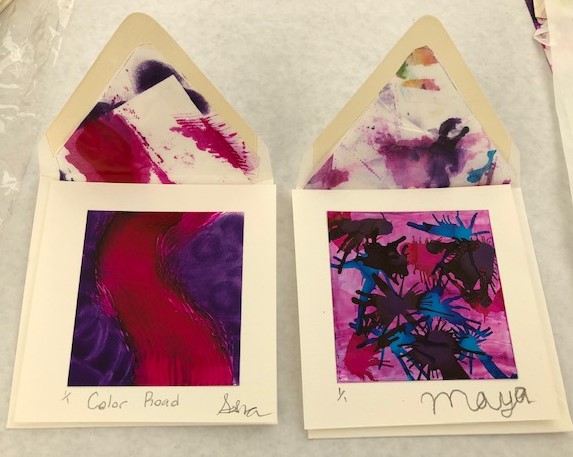 One Day Workshop:  Wednesday, May 3, 2022 from 1:00 – 4:00pm
Joy will show you how to create cards that are individual, fun and versatile. Joy will show how to use collage cuttings from dictionaries, music books and photos, layering ephemeral and other embellishments to create designs individual to you. Coordinating envelopes are also created.
Mother's Day, Father's Day and Graduation are coming up soon!
Held in the Art Room of the Susi Q
Teacher: Joy Vansell
Fee: $25 for LOCA members; $50 for non-members