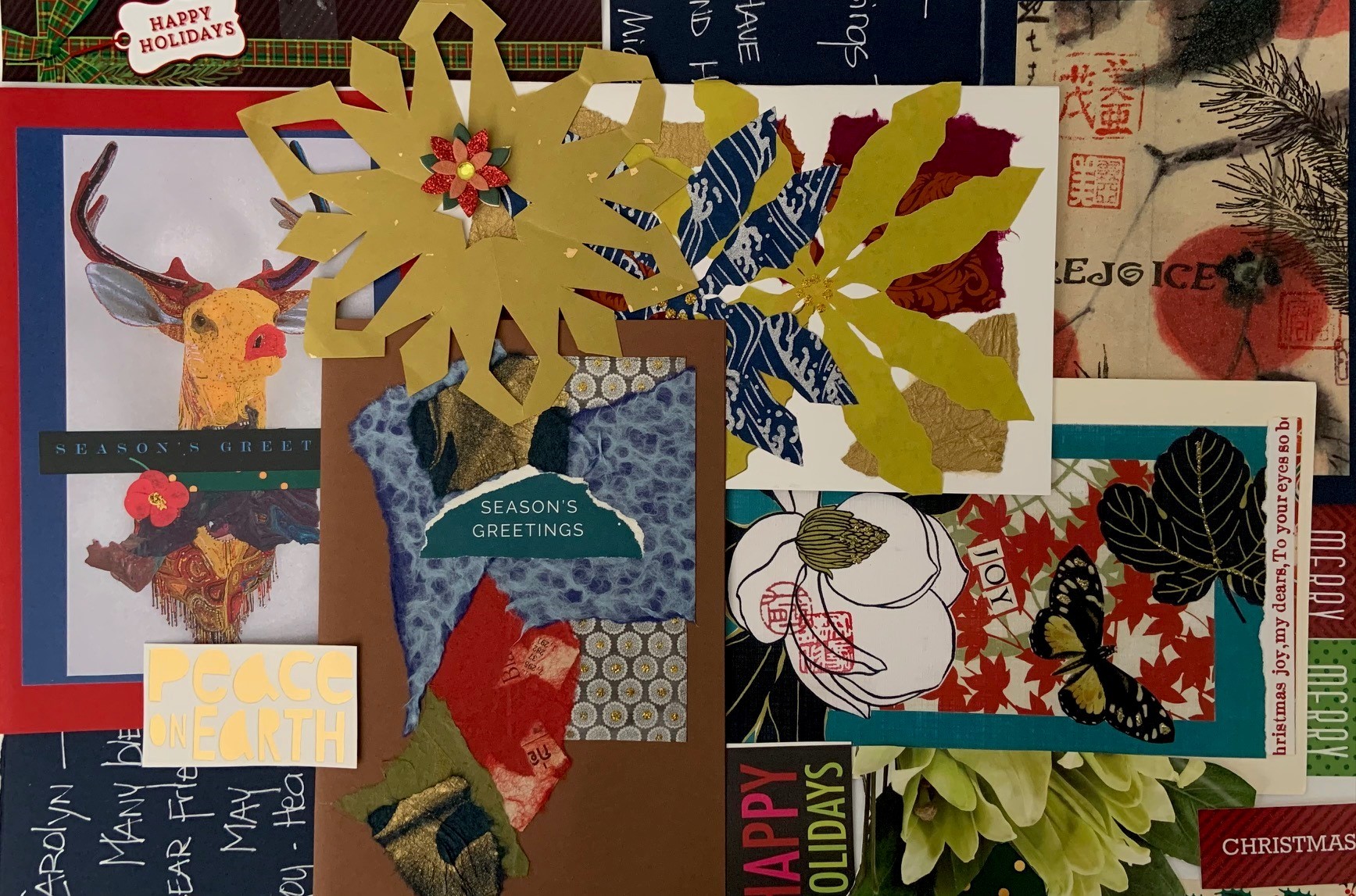 One Day Workshop: Wednesday November 29, 2023 from 12:30 – 4:30pm
Join Mia and Carolyn for their annual workshop.
This year we will include a variety of ways to create your own unique holiday cards. The art of Kiragami, mixed media collage & the repurposing of old cards will give you the inspiration needed to unleash the artistic side within you. Please bring a small scissors for cutting Kiragami and any embellishments that you would like.
There will also be some exciting new twists to some old techniques, stay tuned!!
This will be a 1 day class with extended hours 12:30 to 4:30.
Teachers: Mia Moore and Carolyn Machado
Fee: $25.00 for LOCA members and $50 for non-members
This class is held  the Art Room of the Susi Q.
This class is made possible by a grant from the FOA Foundation.