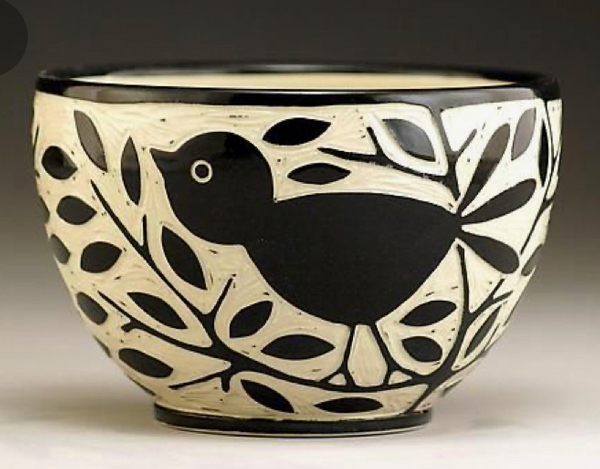 Join Kate for an introduction to Sgraffito!
Sgraffito (in Italian "to scratch") is a decorating pottery technique produced by applying layers of color or colors (underglazes or colored slips) to leather hard pottery and then scratching off parts of the layer(s) to create contrasting images, patterns and texture and reveal the clay color underneath. The layer(s) of color can be underglazes or colored slips. Students would leave with either a tile or small pinched pot bowl.
This class will be held in the Art Room of the Laguna Beach Community and Susi Q Senior Center.
$50 for LOCA members / $100 for non-members
PLEASE NOTE THE CLASSES ARE NOT HELD ON CONSECUTIVE WEDNESDAY. WE WILL SKIP A WEEK IN ORDER FOR KATE TO FIRE THE CERAMICS.
The City requires that you wear a mask and are vaccinated.