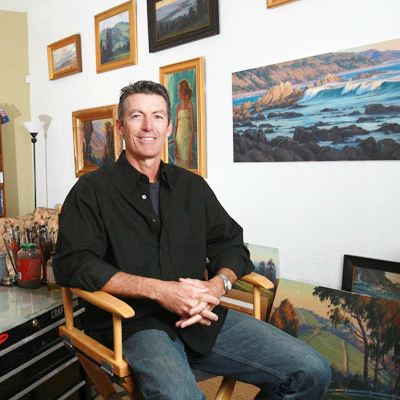 LOCA is collaborating with Laguna Plein Air Painters Association (LPAPA) in presenting virtual paint togethers. This is a special opportunity to learn online from notable LPAPA artists as they demonstrate their drawing and painting techniques in easy to follow step-by-step processes. Demos will take place both in-studio and, weather permitting, at iconic south Orange County locations.
Everyone who registers will receive a supply list in advance, enjoy the live-stream event, and receive a recording for future reference. Advanced registration for each demo is required. Supported by a grant to LOCA from City of Laguna Beach and local lodging establishments.
Working in-studio, Michael Obermeyer will show how to simplify shapes, and use classic plein air techniques in creating a painting based on a photo of a Palos Verdes overlook.
non-members $40 / $20 LOCA members
LOCA members enter code LOCA2021 at checkout.
Join LOCA membership
http://locaarts.wpenginepowered.com/membership/
Register at LPAPA.org
https://lpapa-portal.org/content.aspx?page_id=4002&club_id=14449&item_id=1410568