Community Creations Annual LOCA show at the Susi Q Gallery-DROP OFF ARTWORK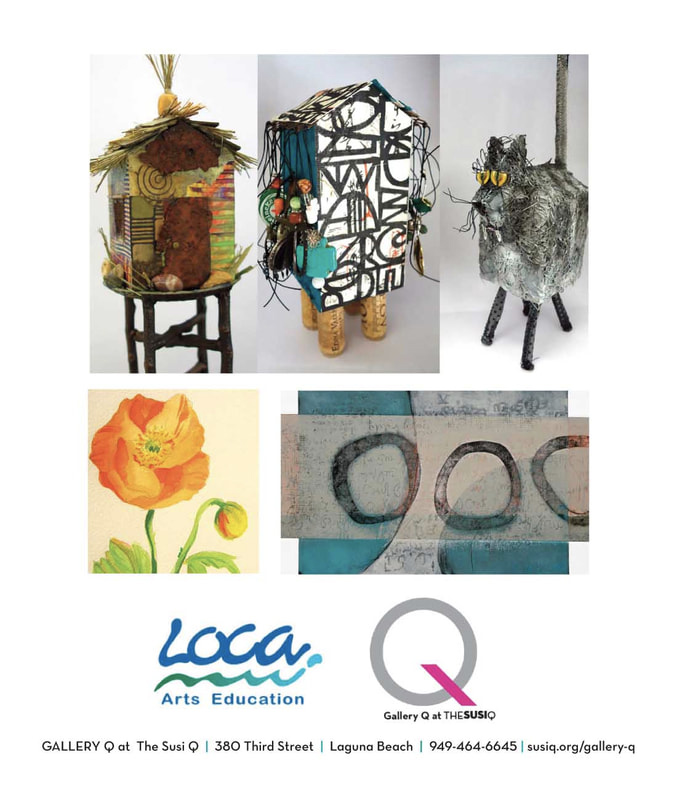 Gallery Q and LOCA join together during the upcoming exhibition entitled Community Creations. The exhibition is open to artists of all ages who are members, supporters, students or teachers of LOCA past or present. Any media may be submitted for this exhibition including collage, paintings, drawings, mixed media, photographs, jewelry, sculpture, textiles, mosaics, relief or ceramics.
​Accepting Art: July 11; 10:30am-12:30pm & 5-7pm
Exhibit Dates: July 16 – September 6
​Artist Reception: Friday, July 19; 3:30pm – 5:00pm
Drop off Artwork
Drop off artwork with completed application form and $25 entry fee. One – two additional submissions may be accepted for an additional fee of $5 each until exhibit space is no longer available. Drop-off at the Susi Q "Gallery Q".
July 11th (Thursday)
10:30 am -12:30 pm
or
5:00 pm to 7:00 pm
Late submissions will not be accepted
Download the details and application form here.