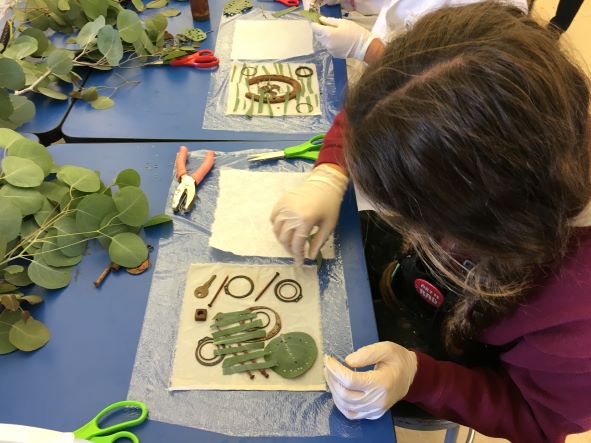 Wednesdays, January 18 and 25, 2023  from 1:00 – 4:00pm
 Bring in the New Year!
New Visions with The Art of Eco Printing & mixed media collage
Explore the art of Eco-printing, a contemporary application of the traditions of natural dyeing. In eco printing plants are transferred on to fiber using heat to draw out the tannins. In the 2nd part, printed fibers are then stretched out on archival canvas applying a thoughtful composition of assemblage using personal inspirations, different artful papers, drawings and more…viola!
Teacher: Reem Khalil
FEE: LOCA Members $50 / Non-members $100
This is a two part class held on two consecutive Wednesdays in the Susi Q art room of the Laguna Beach Community and Susi Q Senior Center.