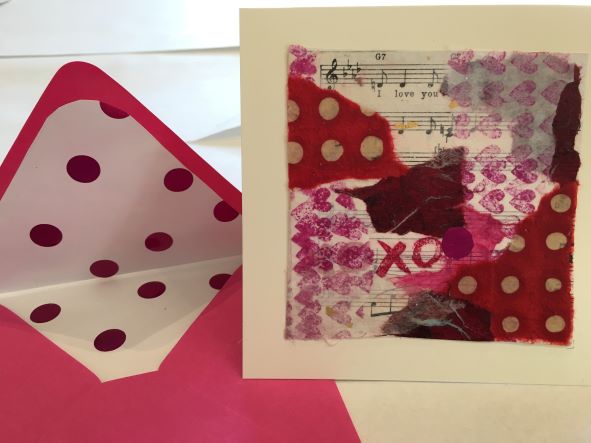 Thursday, February 9, 5:30pm – 7:30pm
LOCA Art Talks are for anyone and everyone who loves the visual arts. Our events, offered monthly in Laguna Beach and surrounding areas, are educational and informative, yet casual and fun. Attendees get to meet fascinating artists and industry leaders, and learn about their work and careers. Sponsored by Laguna Clay Company, www.LagunaClay.com
Love is in the air at our Art Talks "open studio" event where everyone gets to create a valentine card to take home. Visitors may select from an amazing array of  specialty decorative papers provided by Joy Vansell, who will be on hand to show how to arrange the cuttings and affix them to a card using glue stick. Plastic templates will be available, to create fitted envelope liners. The casual, "open studio" format allows everyone to work at their own pace, and come and go as desired.
FEE: Advance registration required, email LOCA@LOCAarts.org / Non-Members: $20
LCAD Gallery, 374 Ocean Ave. LCAD gallery is conveniently located in downtown Laguna Beach, among numerous shops and dining establishments. Metered parking on the street until 7:00pm – check meters for details.