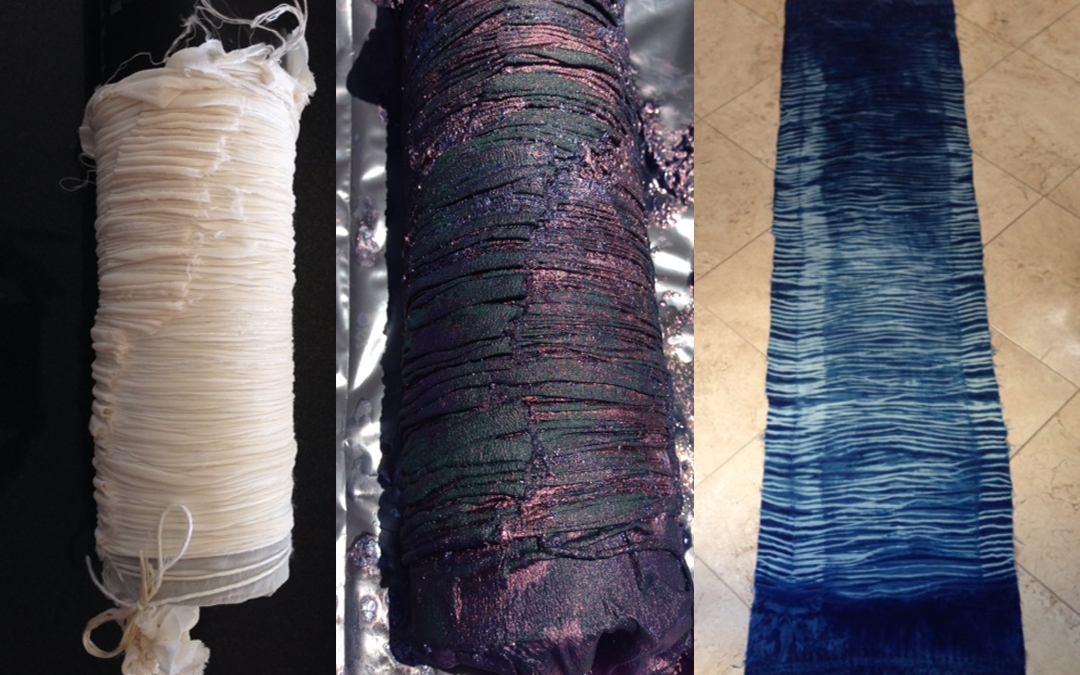 Wednesdays, April 19 and 26, 2023  from 1:00 – 4:00pm
These classes are held on two consecutive Wednesdays
This two session textile workshop will demonstrate the ancient practice of Shibori tying, clamping, stitching and wrapping of silk or paper. Shibori will then be dipped in an indigo vat. You will walk away with several pieces of wearable and fine art pieces.
Teacher: Reem Khalil
FEE: LOCA Members $50 / Non-members $100
This is a two part class held on two consecutive Wednesdays in the Susi Q art room of the Laguna Beach Community and Susi Q Senior Center.